Well, I defintitely didn't finish page 1 this month like I originally wanted to. But I think I vastly underestimated how long stitching can take :P Anyway, here's where I was last time you saw it (beginning of Septemberish)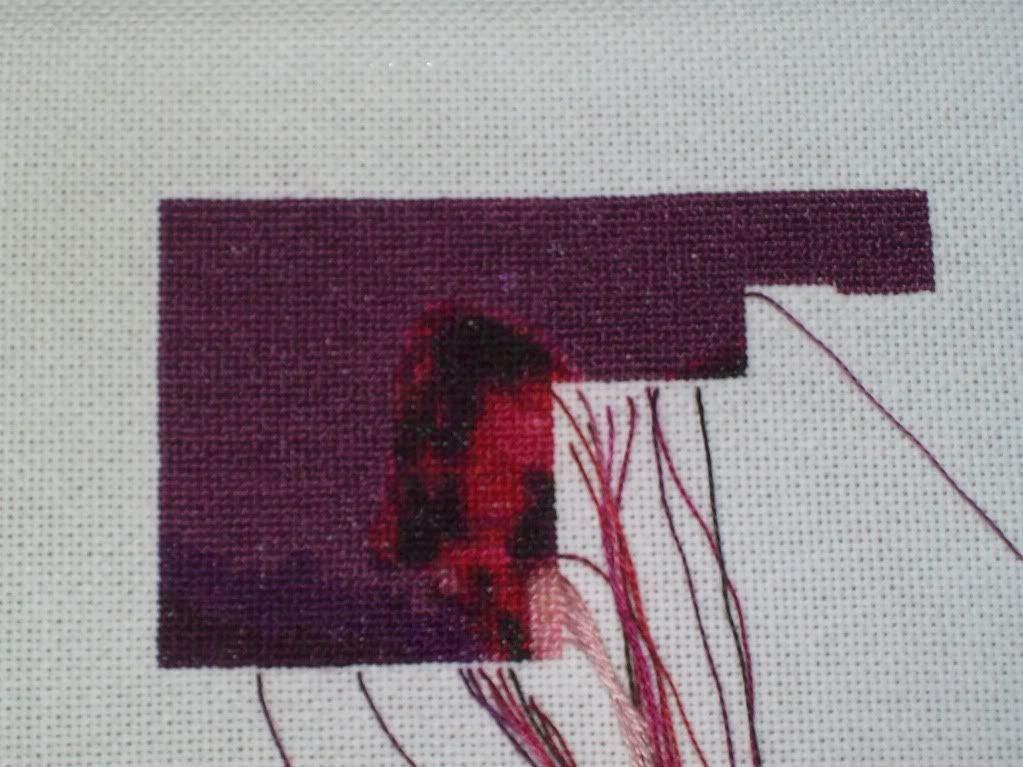 And here's where I'm at now: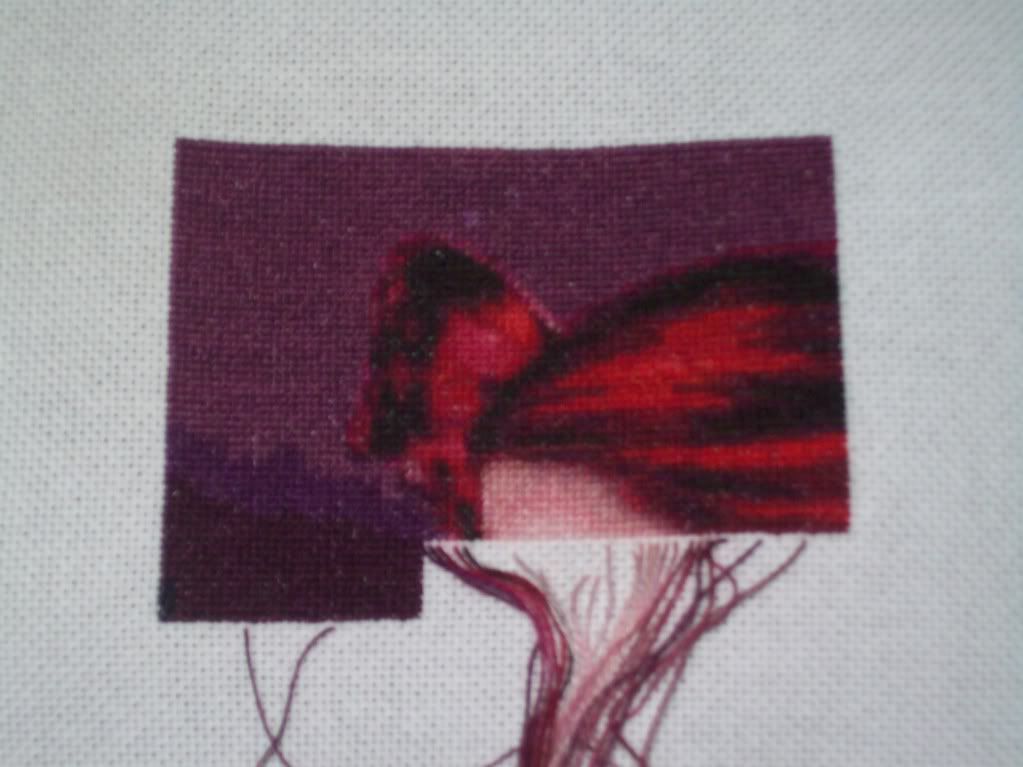 Half of page 1 is officially done :)
Which means that as September winds down, I made an early switch in the rotation. This is the May kitty from Brittercup and it feels so wonderful to be stitching over 2 again!!!